Washington Street Family Service Center
What is the Washington Street Family Service Center?
The center provides temporary food and clothing assistance to those of the community who find themselves in a time of need. Established in 1995 in a small house behind the church, the FSC relocated in 1999 to a retail space at 4002 S. Washington, one block south of the church building. The relocation provided much needed space for the expanding ministry; another expansion in 2007 approximately doubled the space through which the ministry operates. In June of 2014 The FSC moved again to an even larger location at 4400 S Washington. This location was yet again a growth for the FSC and gave it the ability to meet the needs of even more people in the community.
Operating under the guidance the eldership of Washington Avenue Christian Church, the FSC is staffed by a director (Darnel Wassinger) and volunteers.
The Family Service Center is supported by monthly donations from individuals and area churches. The FSC provides clothing, food, and personal items on a limited basis (up to 5 times per person/family per year) in order to meet temporary emergency needs.
How can I help the FSC?
The Washington Street Family Service Center depends upon both financial contributions and volunteer assistance to operate. Of course, it is impossible to operate without ongoing financial income; if you'd like information about how to become a monthly supporter of this ministry, please contact the director.
Equally important and critical to the FSC are volunteers. There are positions that help the clients who come to the center for assistance or there are positions "behind the scenes" that sort clothes and do other processing during the hours of operation. In either case, training is provided, and all work is carried out within a "team" of capable volunteers. For schedules and opportunities for involvement, please contact Darnel at dwassinger@wacconline.org.
Donations
You may drop off your donations at the Family Service Center during any of the Distribution Times, or bring donations by the FSC at 4400 S. Washington Street between 9 a.m. and 11 a.m., Monday, Tuesday, and Thursday.
Food Donations: We purchase most of our food from the High Plains Food Bank at 16 cents per pounds, so donations to The FSC allow us to buy for more food for the dollar then we could ever buy at a store. If you prefer to do the shopping yourself, items that are difficult for us to obtain include: packaged meals (mac and cheese, hamburger helper, potato dishes), soups, and peanut butter.
Clothing Donations: We request that clothing donations be appropriate to the current season, as we have very limited storage space. Clothing should be in very good condition with no rips, stains, or missing buttons or zippers. Please fold clothing donations neatly into small boxes or bags, or leave on hangers. We accept clothing for all ages and gender; items always most needed include jeans, shoes, and men's and teen boys' clothing.
Food and Clothing Distribution Times:
Mondays: 6:00 - 7:00 PM
Tuesdays: 5:00 - 6:30 PM
Thursdays: 5:00 - 6:30 PM
Saturdays: 9:00 - 10:30 AM
Meet our Director of the Washington Street Family Service Center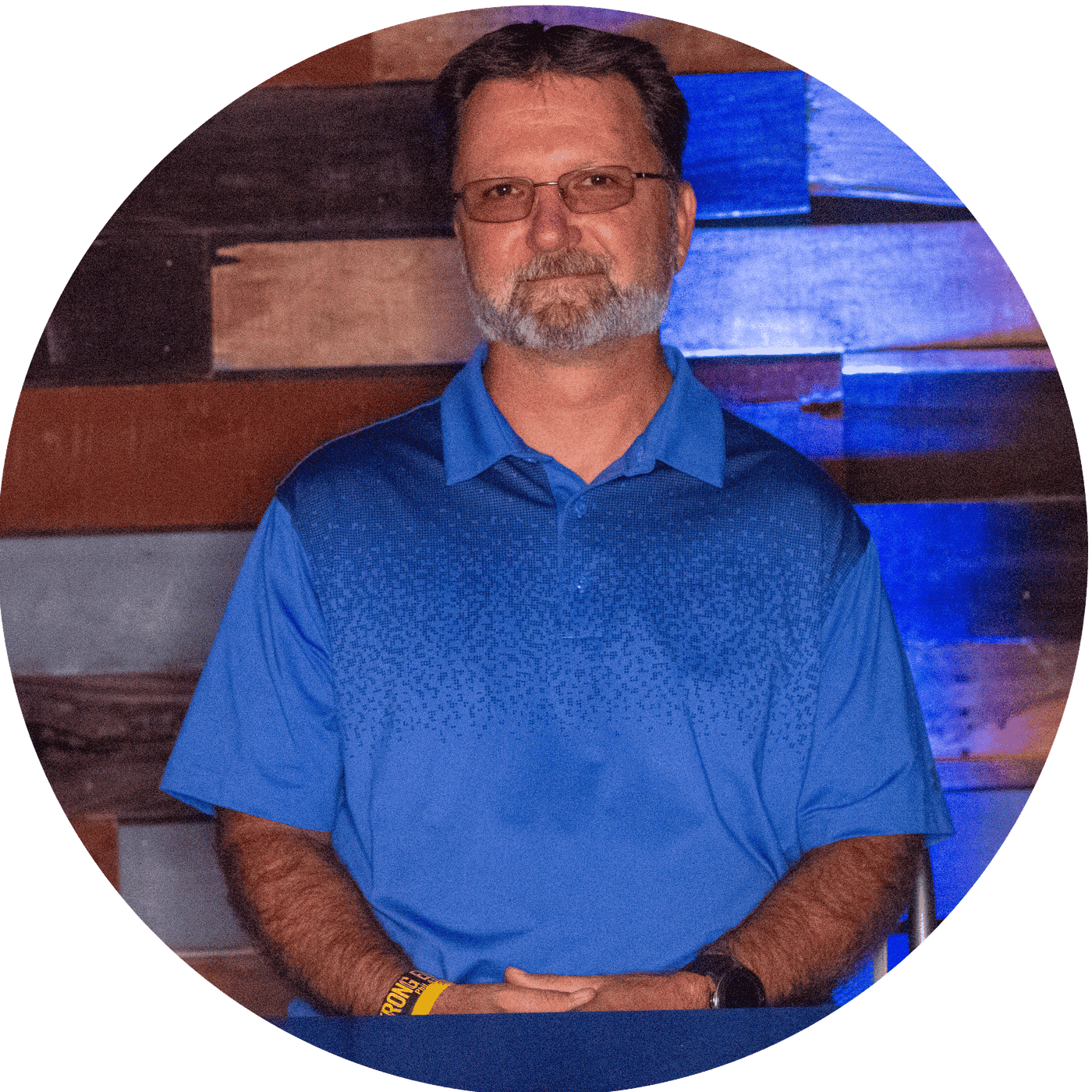 As native of Denver, I traded mountain scenery for harsh, rugged reality by moving to Amarillo in 2000. I married my sweet wife Kathi not long after, on March 3, 2008. We share one daughter, Anjelica, and two sons, DJ and Kyler; and our circle (and joy!) is made complete by grandkids, Beau, Addy and Aurora.
Kathi and I became members of WACC in 2003, and little by little became heavily involved in our Family Service Center outreach ministry. I became the fourth director of WACC's Family Service Center in January of 2013. I like to think that I bring to the position a passion for serving the Lord through serving others, and a lot of energy. I also like to think that I am a little on the wild side, so my wife and I push the envelope by bowling, playing board games and dominoes. And once in a while we'll even ride a roller coaster!
Got questions?
If you have further questions concerning the Washington Street Family Service Center or visiting WACC , simply click the button below and get in touch with us!